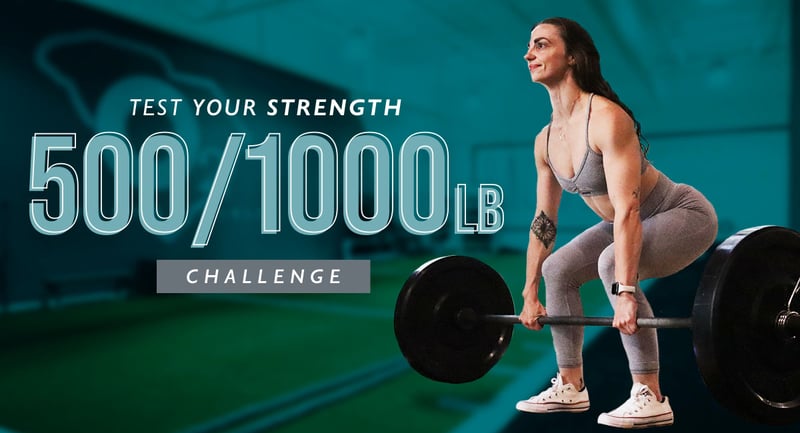 500 / 1000 lb Club Challenge
O2 Fitness Greensboro
Saturday, January 21, 2023
11:00 AM
Join O2 Fitness Friendly Center in celebrating the power of strength training! On January 21st, the O2 Fitness Team will be there to support and help you as you join the 500lb or 1000lb Club!
What are the 500lb and 1000lb Clubs?
These Clubs focus on the three compound movements: Deadlift, Squat and Bench Press. On the day of the event, you will complete all three movements and the top weight for each movement will be collected after each lift. If the total weight lifted amounts to, or surpasses, 500lb or 1000lb, you will earn your Spot in the Club, a T-Shirt for your specific Club and, most importantly, bragging rights. 😜
This Event is a great way to set a goal for yourself! Registering for the event is only $10, but it is open to both members and non-members with a cap of 40 Participants, 15 competing in each "Wave".
Now is your time to reserve your spot before it is too late! Grab your lifting buddy, choose from the 9am, 10am, 11am, or 12pm wave times, register, and start training today!