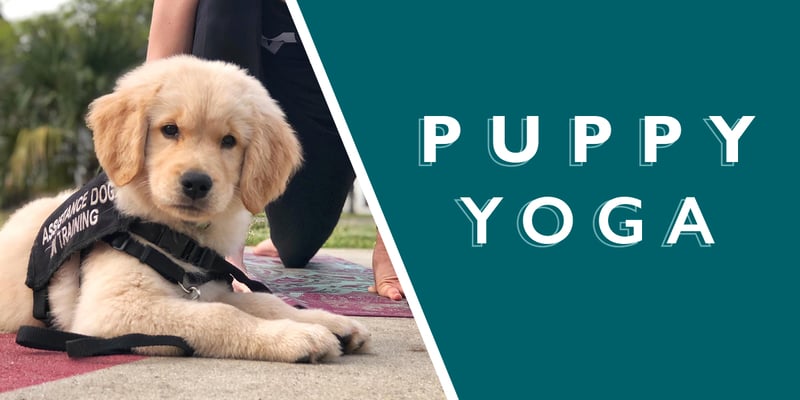 Puppy Yoga
O2 Fitness Wilmington - Porters Neck
Saturday, July 17
10:00
AM
Join us for Puppy Yoga at O2 Fitness Wilmington - Porters Neck in the Studio Fitness room! Start your morning with a smile as you connect your mind and body surrounded by PUPPIES. This event is $10 per person. Additional donations are greatly appreciated. All proceeds will go to paws4people.
Admission and donations will be collected at the door. Participants are encouraged to bring their own Yoga mat.
Reserve Your Spot!
Sorry, registration for this event is full!