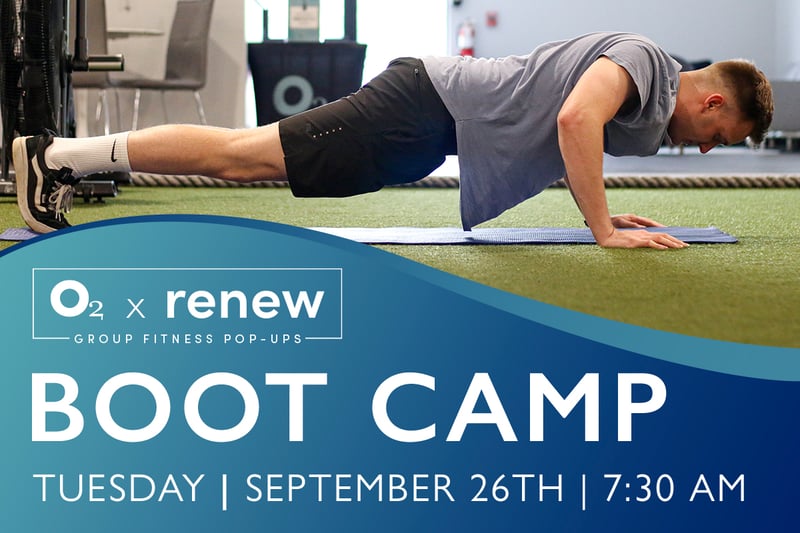 O2 x Renew Bootcamp
O2 Fitness Holly Springs
Tuesday, September 26, 2023
7:30 AM
Boot Camp is a high-energy, full-body workout that will challenge and invigorate you!
We incorporate a variety of functional exercises, bodyweight movements, and cardio bursts while also tailoring to your desired intensity and individual capacity.
Whether you're looking to jumpstart your fitness journey, break out of a routine, or simply enjoy a quick and effective workout, this class will spark your metabolism and boost your strength. Let's go to work!